TYÖMAA | 2.–25.9.2022
Andrei Bakharev, Hannu Seppälä, Lydia Toivanen
Kuraattori: Mari Kämäräinen
Text by: Hanna Storm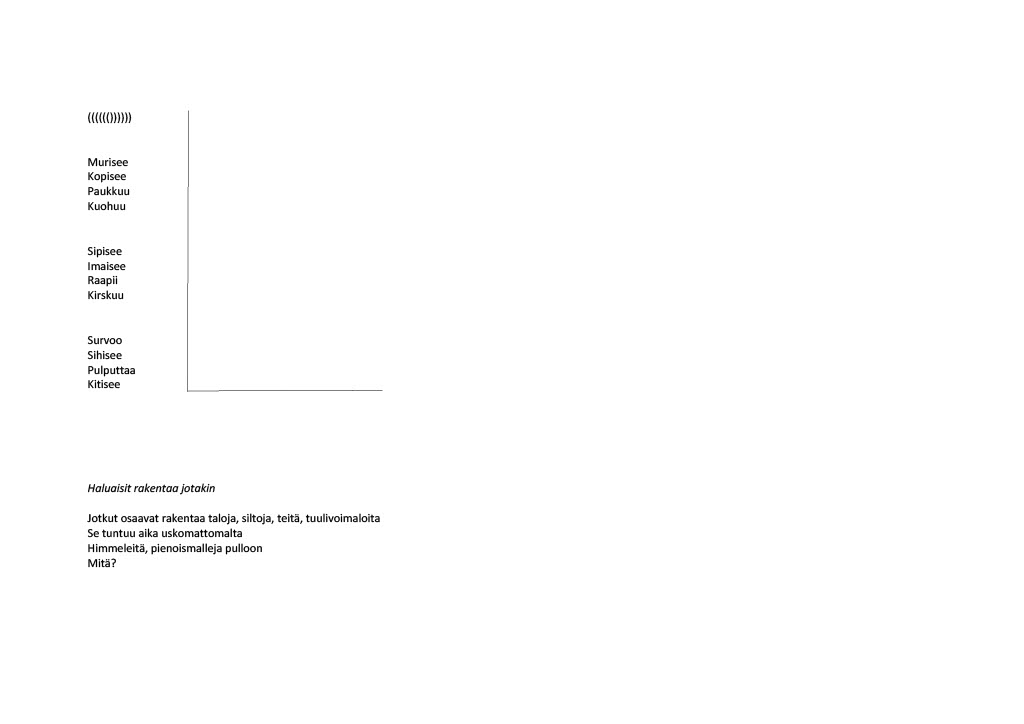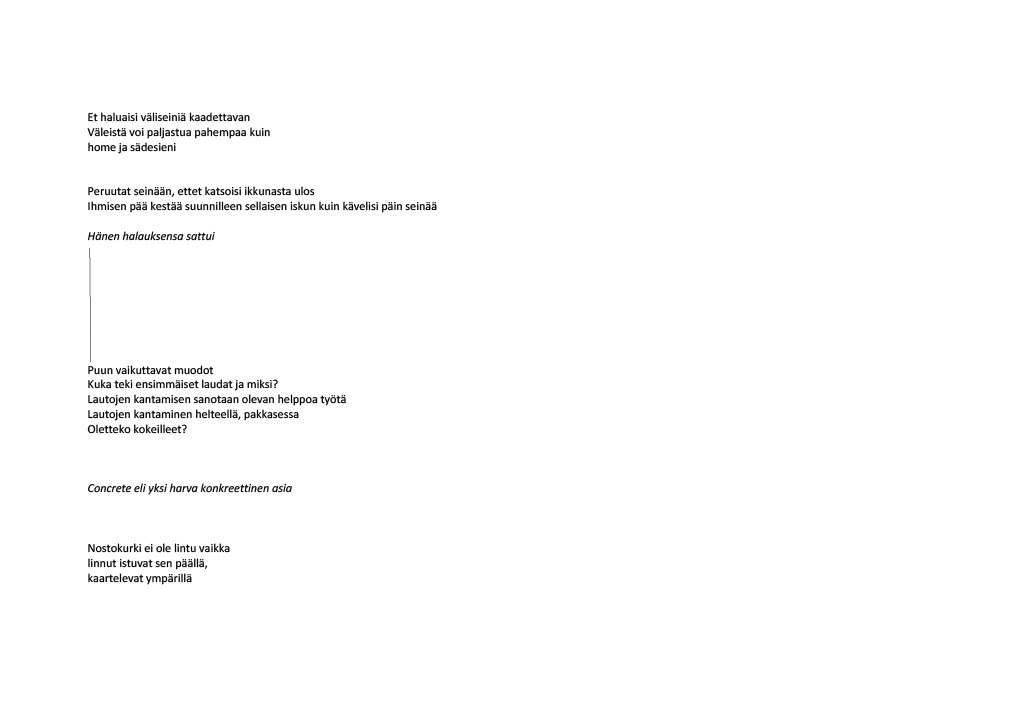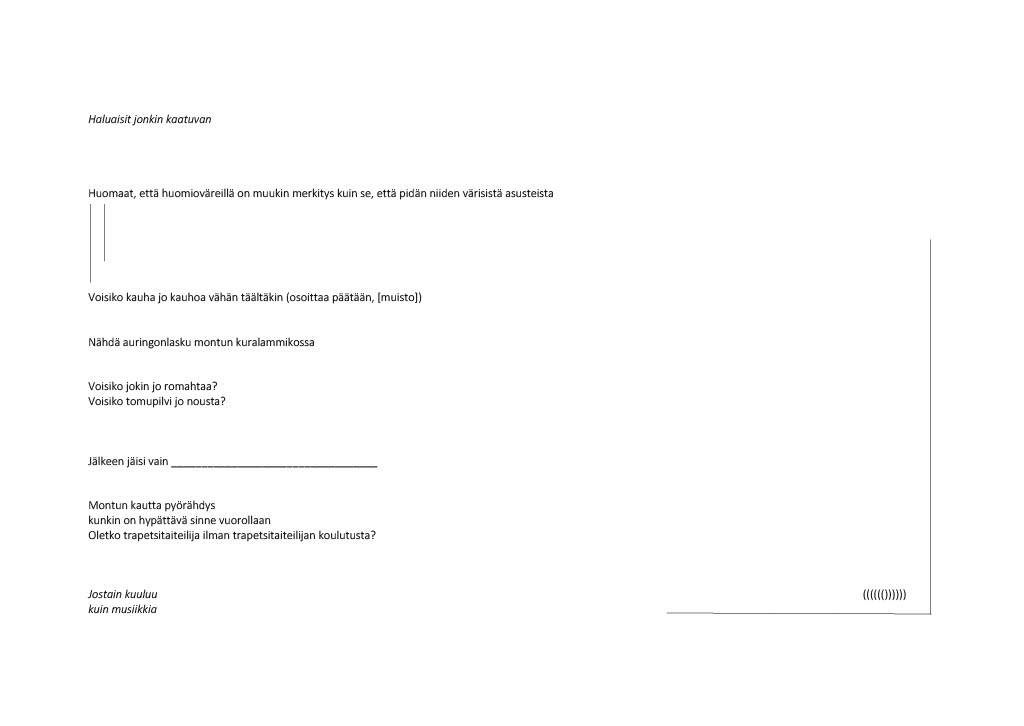 Hanna Storm on kirjoittanut tekstin vierailtuaan TYÖMAA -näyttelyssä. Lue lisää näyttelystä.
Teksti on kahdeksas osa vuoden 2022 TITANIK julkaisua, joka toteutetaan uudessa muodossa. Kokeellisia kirjoittajia pyydetään tuottamaan teksti, joka resonoi kunkin näyttelyn kanssa. Tekstit julkaistaan näyttelyn aikana Titanikin nettisivuilla ja koottuna vuoden lopussa painettavana kirjasena. Sarjan aiemmat tekstit löytyvät täältä.
+++++
Hanna Storm wrote the text after visiting the exhibition CONSTRUCTION SITE. More info.
This text is the eight contribution to this year's TITANIK publication.  Authors working with various forms of experimental writing are invited to produce a text responding to each exhibition. The contributions will be published on the website during the show, and later on as a booklet. You can find the earlier contributions here.