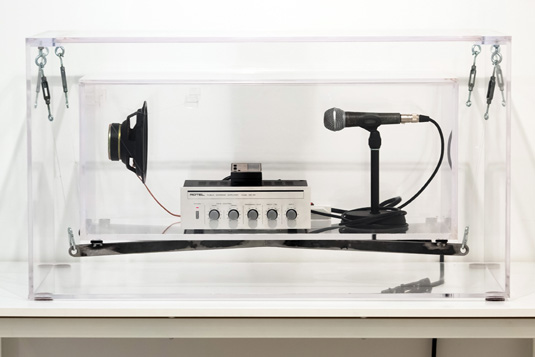 Across disciplines, my work investigates listening as an active, participatory, multi-modal activity. By interrogating points of intersection between conceptual and sensorial, psychological and psychophysical, instantaneous and durational dimensions of aural experience, I aim to draw attention towards undiscovered facets of the listening experience.
In much of my recent work, I exclusively use objects from the world of commercial sound reproduction technologies. By disrupting their technical and economic functions, vehicles for the exploration of the hidden materiality of communication systems and the activity of listening itself.
During my residency at Titanik, I will continue exploring this line of research, with particular emphasis on aesthetic and political dimensions of signal amplification and operational system noise within self-generating sound producing assemblages.