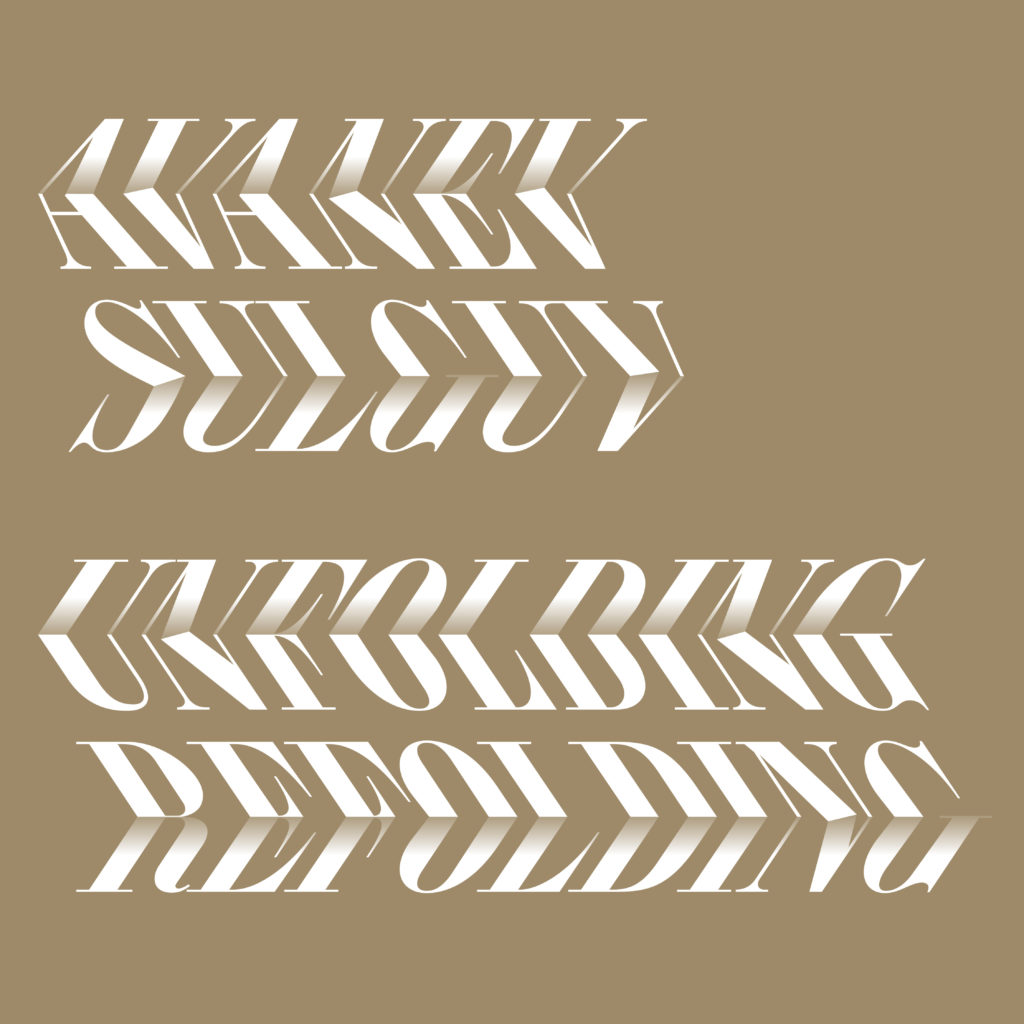 Unfolding and Refolding
Jaakko Autio and Riikka Keränen
9.9.–5.11.2022
Kogo Gallery
Kastani 42
50410 Tartu, Estonia
The exhibition Unfolding and Refolding features new commissions by two Finnish artists, Jaakko Autio and Riikka Keränen. The exhibition is a result of a collaboration between Titanik, and Kogo, Tartu, Estonia. The galleries are exchanging their exhibition projects this year to bring Finnish artists to Tartu, Estonia and Baltic artists to Turku, Finland.
It examines how the past lingers on in the present, how the presence we experience is impacted by our past experiences. We, or rather, our bodies, carry both sensuous and non-sensuous traces of the past, these are present not only as a form of remembrance, but as embodied memories. Our lived experiences are ingrained in ourselves, making us carry the past in our bodies. Through the embodied memory, there is a presence of different temporalities in one place and space simultaneously and cannot be separated; this day and time is part of a continuum that forms history.
During his residency in Narva, Estonia, Jaakko Autio recorded local choirs and one Finnish choir singing the Estonian national anthem Mu isamaa, mu õnn ja rõõm (also the national anthem of Finland, where it is titled Maamme laulu). In Autio's work, the singers' voices, recorded individually, come together in a multichannel installation. Through the playing of the recordings, where each singers' voice mixes and mingles, the lyrics and melody become indecipherable in the space. The work creates a space in which the multiplicity of perception is foregrounded, and different temporalities are present all at once. Our experience of the present becomes manifold and resists definition.
Riikka Keränen's mischievous-looking objects are shaped by the artist's immediate relationship to various natural materials, such as sand and clay. The works find their form in the artist's hands – they are moulded by her physical presence in relation to the material, listening to their needs and inspired by the way living organisms grow. The shapes stretch and sprawl on surfaces, lingering on and not hurrying toward a form. Their raw material presence resists defined objecthood and becoming finite. Keränen's works negotiate a space for themselves in relation to both Autio's installation as well as the white cube of the gallery, building up in the crevices like fungi. Through Keränen's work the nooks and crannies become visible, they create a presence for those elements of the interior that are always there, but never noticed.
The exhibition found its inspiration from Kogo's theme for 2022 "Past is the Present", which refers to how certain events and experiences are carried from the past into the present. Pastness is a current running through the present; the past impacts on how certain events unfold in the present. It is always there, lingering, just like the present we now experience folds into the future.