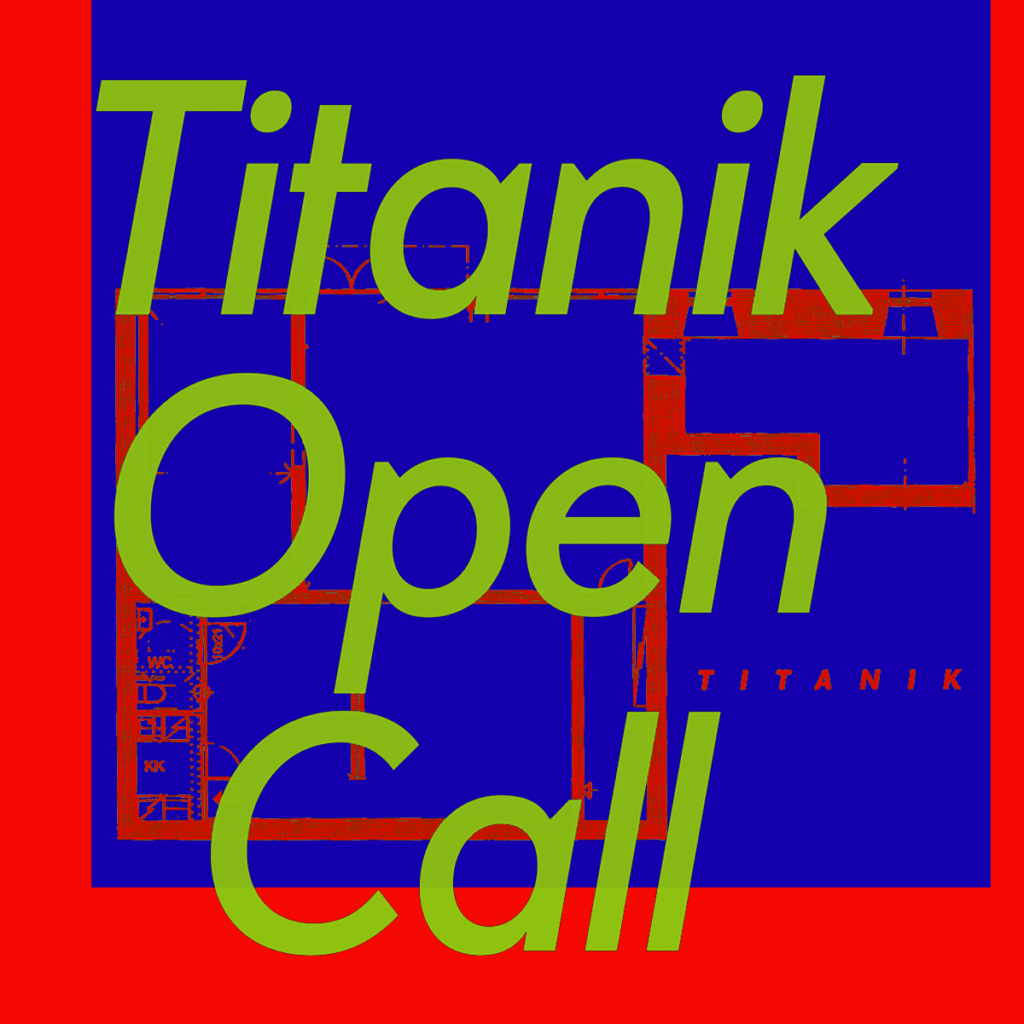 The application consists of:
 the proposal (max 2 000 characters)
One PDF file (max size 4MB) containing:

 CV (max 2 pages per person)
portfolio (max 5 pages)
any supporting visual material (max 5 pages)
Please state in your proposal why your exhibition should take place at Titanik. The duration and preferred dates need to be stated. Application language is English. The selection committee will place equal emphasis on visual material and text. Members of the committee are not all native English speakers and we are not expecting you to write fluent English. However, if you are not able to submit a proposal in English, please contact us. The open call is currently not available in an accessible format for applicants with low or no-vision, please feel free to get in touch with us directly for assistance.
Application deadline is Sunday 14.5.2023 at 23.59. The selected artists will be informed of the selection by the end of June.
For further information, please contact Saskia Suominen, director@arte.fi, +358 40 594 3013 (Calling time: Mon–Fri 10 am – 4 pm)