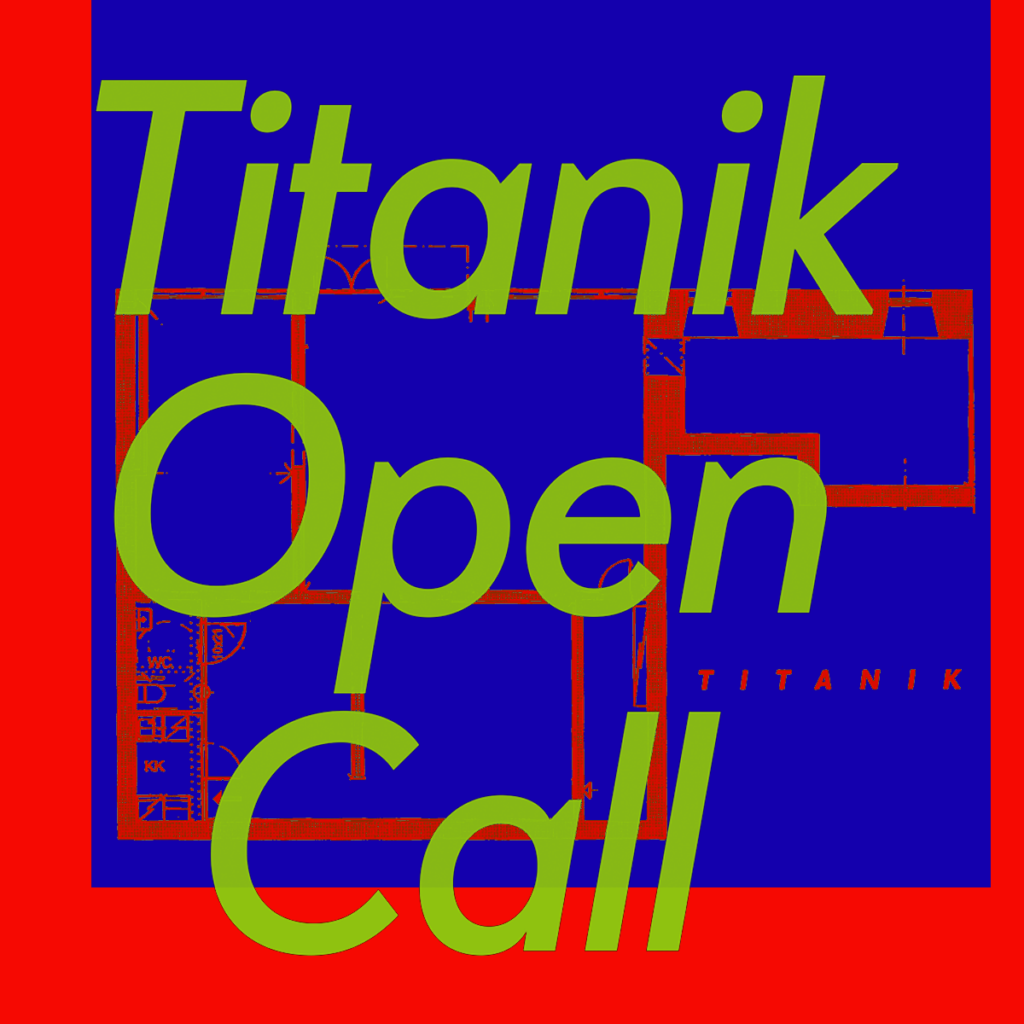 Titanik invites artists, artist groups and curators to submit event, project, or exhibition proposals for the gallery's 2023 programme.
Titanik's programme will feature shorter events and projects, as well as longer exhibition periods of 5 weeks. There are approximately 6 exhibition slots available in the programme for 2023. Alongside delivering an experimental exhibition programme for the gallery, Titanik regularly hosts public events, on and off site. We closely work with the exhibiting artists to extend their work in hosting and including discussions in the field of art, politics and the neighbourhood.
The gallery space is free of charge, and Titanik offers an extensive range of AV equipment and gallery support as well as a small artist fee. However, the gallery does not cover production, transport, or travel costs. We are happy to be in dialogue with the artist in order to develop and organise public events collaboratively during the period of the exhibition. The projects selected for the programme will be featured in the 2023 Titanik publication, which is released in collaboration with the selected artists/curators/groups.
Approximately half of Titanik´s exhibition and event programme is selected through the open call. The other half is curated by the Arte board. This year, Shubhangi Singh and Christopher Wessels will be joining the Arte board in making the open call selections.

We warmly encourage people from diverse backgrounds and abilities to apply.
Titanik receives every proposal equally without any presuppositions or biases, and attention is given to everyone's needs.
To apply, please fill in the application form here. This year, the emphasis is on visual proposal.
The application consists of:
the proposal (max 2000 characters)
One PDF file (max size 4MB) containing:

CV (max 2 pages per person)

any supporting visual material (max 3 pages)
Let us know in your proposal why your project should take place at Titanik. The duration and preferred dates need to be stated. Application language is English. However, if you are not able to submit a proposal in English, please contact us. This call is currently not available in an accessible format for applicants with low or no-vision, please feel free to get in touch with us directly for assistance.
We look forward to hearing from you! Application deadline is 29.4.2022 at 23.59
For further information, please contact Mirjami Schuppert, director@arte.fi, +358 50 5332109