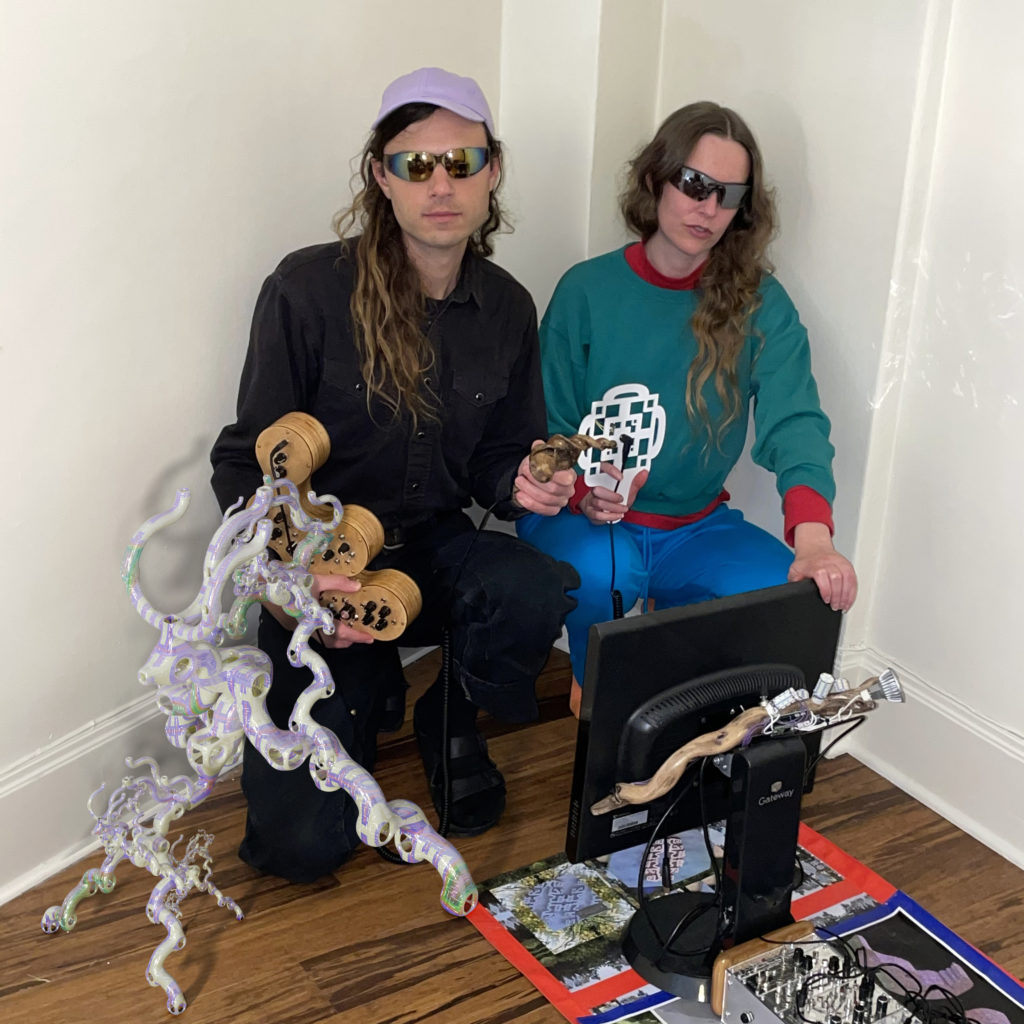 FIN
MSHR on veistoksellisia elektronisia järjestelmiä rakentava ja tutkiva taidekollektiivi. Heidän praktiikkansa on itseään muokkaava kokonaisuus, jonka muoto ilmentyy interaktiivisten installaatioiden, virtuaaliympäristöjen ja live-improvisaatioiden kautta. Brenna Murphy ja Birch Cooper perustivat MSHR:n vuonna 2011 Portlandissa, Oregonissa. Nimi on modulaarinen akronyymi, joka voi ajan kuluessa pitää sisällään erilaisia ideoita.
Residenssijakson aikana MSHR kehittää kyberneettisiä rakenteita, joissa valo, ääni ja veistos vaikuttavat toisiinsa synnyttäen dynaamisia synteettisiä ympäristöjä. Syntyneet rakenteet tulevat residenssijakson lopulla osaksi 7.1-kanavaista albumia ja immersiivistä, interaktiivista teosta.
Lisätietoja: www.MSHR.info
EN
MSHR is an art collective that builds and explores sculptural electronic systems. Their practice is a self-transforming entity with its outputs patched into its inputs, expressing its form through interactive installations, virtual environments and live improvisations. MSHR was established in 2011 in Portland, Oregon by Brenna Murphy and Birch Cooper. Their name is a modular acronym, designed to hold varied ideas over time.
During their residency at Titanik, MSHR will be developing cybernetic systems in which light, sound and sculpture affect each other, unfolding dynamic synthetic environments. These systems will be incorporated into two projects by the end of their stay- a 7.1 channel album and an immersive interactive installation.

More info: www.MSHR.info