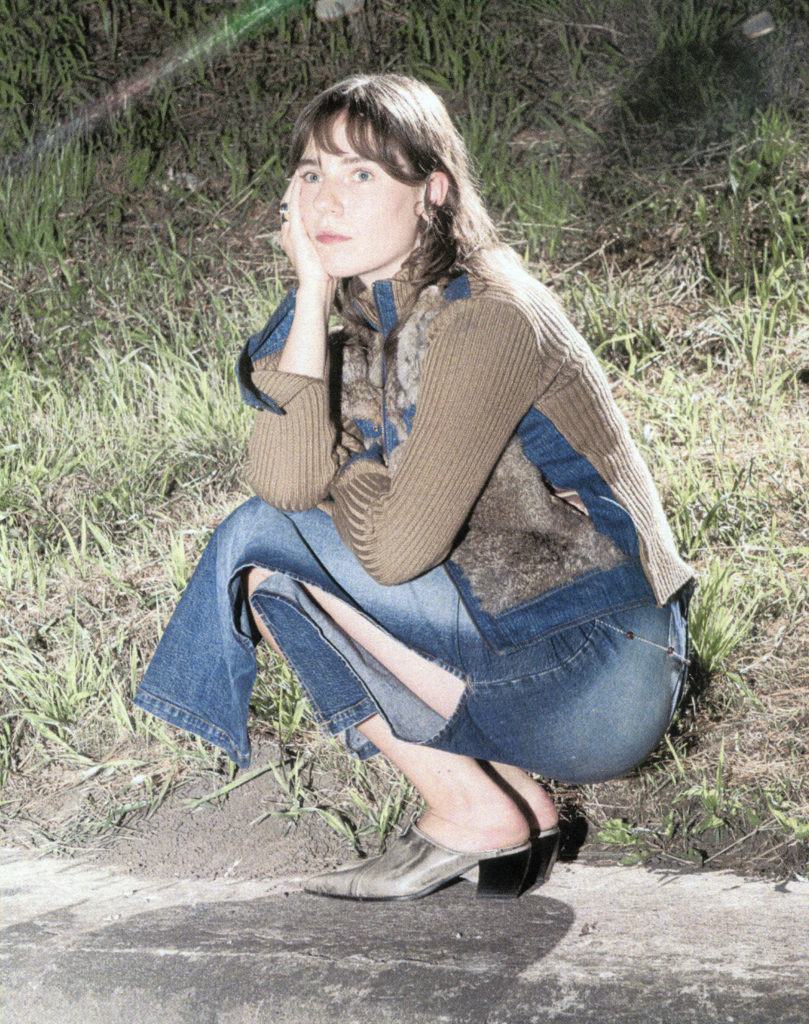 Kuva | Photo: Michał Maliński


FIN

Martyna Basta on Puolan Krakovassa asuva muusikko, äänitaiteilija ja multi-instrumentalisti. Hän luo päiväkirjamaisella äänellä hienovaraista tunnelmaa, joka tasapainoilee runsaan ja häiritsevän välillä. Basta on klassiseen kitaransoittoon kouluttautunut säveltäjä, joka pakeni akateemista maailmaa 18-vuotiaana ja korvasi soittimensa syntetisaattorilla. Hän kehitti nopeasti ainutlaatuisen sävellystyylinsä, jossa käyttää moduloitua ääntä, elektroniikkaa ja kenttä-äänityksiä. Radikaali suunnanmuutos tallentui Bastan ensimmäiselle albumille Making Eye Contact with Solitude, jonka on julkaissut slovakialainen levy-yhtiö Warm Winters. Se esitteli hänet osana eurooppalaisen kokeilevan kentän uutta aaltoa. Esikoisalbuminsa jälkeen Martyna palasi takaisin akustisten soittimien, kuten kitaran ja sitran, pariin, mikä puolestaan vakiinnutti hänen omaleimaisen elekrto-akustisen tyylinsä. Bastan uusin albuminsa Slowly Forgetting, Barely Remembering julkaistaan 28. huhtikuuta.
Martyna valmistui Krakovan kuvataideakatemian maisteriohjelmasta vuonna 2022.
Residenssijaksonsa aikana Martyna haluaa päästä lähelle Aurajokea, työskennellä sen aineen ja äänen kanssa, tuoda sen galleriaan tutkiakseen sen runoutta ja kohdella sitä alkukantaisena, mutta kuitenkin pyhänä, jonakin jota ilman emme voi elää, joka on osa meitä, jonka jaamme ja joka on jatkuvassa muutoksessa, imee itseensä ja haihtuu.



EN

Martyna Basta is a musician, sound artist and multi-instrumentalist living in Kraków, Poland. Her diaristic sound shapes a delicate atmosphere that balances lush and haunting. Classically trained in guitar, the Polish composer escaped academia at the age of 18, replacing her native instrument with a synth. She soon developed a unique way of composing, involving modulated voice, electronics, and field recordings. This radical transformation was captured on her first album Making Eye Contact with Solitude released on the Slovak label Warm Winters, which introduced her as part of a new wave in the European experimental scene. After the release of her debut, she reached back for acoustic instruments like guitar and zither, establishing her unique electro-acoustic tone. Her newest album, Slowly Forgetting, Barely Remembering will premiere this year on April 28.
Martyna graduated from Academy of Fine Arts in Kraków with a Master of Arts degree in 2022.
During her residency in Titanik she wants to get closer to the Aura River. Work with its liquid and sounds it holds within. Bring it to the gallery, examine its poetics, treat it as something so primordial and yet sacred. Something that we all can't live without, that we consist of and share together in every single moment. Something that is in perpetual flux, that absorbs and evaporates.