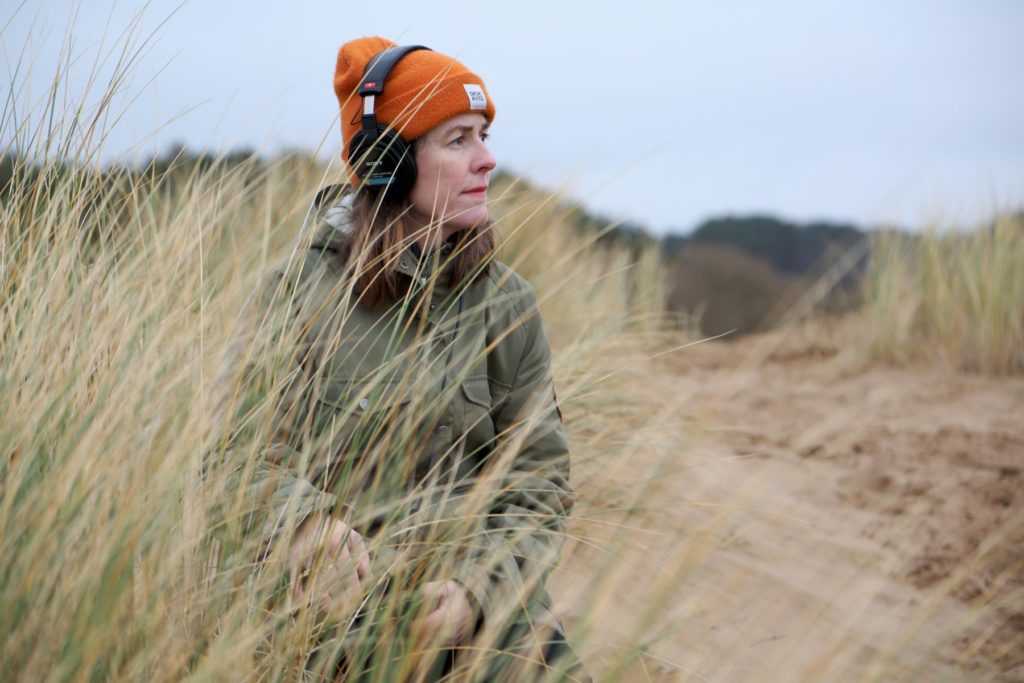 Halla Steinunn Stefánsdóttir on esiintyjä, kuraattori ja säveltäjä joka toimii nykymusiikin ja ekologisen äänitaiteen kentällä. Hän on tällä hetkellä taiteellisen tutkimuksen tohtorina Lundin yliopistossa jossa hän tutkii taiteellista toimintaa ekologisesta näkökulmasta.
Residenssiaikanaan Halla Steinunn työstää strengur-projektia, joka on tarkoitus julkaista albumina myöhemmin tänä talvena. Teos liittyy hänen samannimiseen partituuriinsa, joka on syntynyt Malmön eteläpuolella sijaitsevalla Klagshamnin niemimaalla tehdyn vierailun tuloksena. Residenssin aikana kehitetään pidemmälle myös säveltäjä Davíð Brynjar Franzsonin teosta "Violin fragments", joka perustuu Halla Steinunnin tekemiin kenttätallenteisiin. Teos on luotu viululle ja tekoälylle.
---
Halla Steinunn Stefánsdóttir (IS) is a performer, curator and composer working in the field of contemporary music and ecological sound art. She currently holds a PhD position in artistic research at Lund University, dedicated to exploration of artistic agency from an ecological perspective.
While in residency Halla Steinunn will work on the 'strengur' project, set to be released on an album later this winter. The work links to her score by the same title that sprung out of a site-respondent visit to the Klagshamn udde, a peninsula south of Malmö, Sweden. The residency is also dedicated to a further development and testing of the piece 'Violin fragments' by composer Davíð Brynjar Franzson, which draws on field recordings by Halla Steinunn and is created for violin and artificial intelligence.
---
Lisätietoa/ more: www.hallasteinunn.com