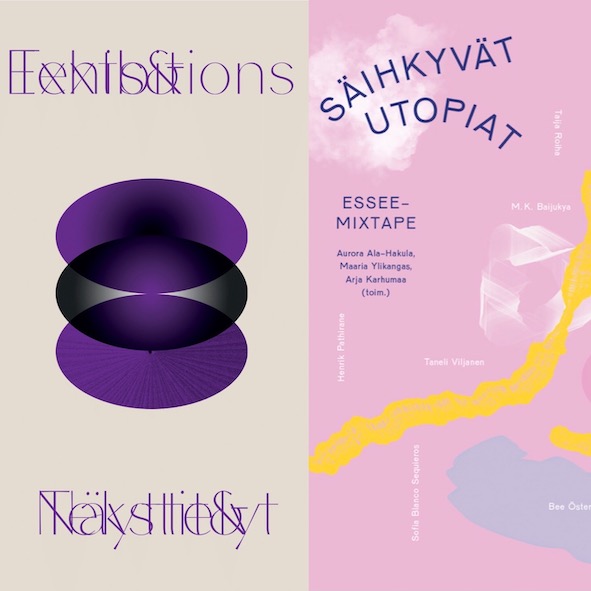 FIN 
Tilaisuuden kieli on suomi.
Kutsumme sinut unelmoimaan ja levähtämään kanssamme keskustelutilaisuuteen. Kysymme: Voiko tekstillä olla utooppinen muoto? Voiko lukeminen ja keskusteleminen olla rentoa? Tilaisuuden aloittavat Säihkyvät utopiat– kirjan toimittaja Aurora Ala-Hakula ja Titanik-julkaisun toimittajat runoilija Hanna Storm sekä kuvataiteilija Anna Tahkola. Osa Säihkyvät utopiat -kirjan kirjoittajista jatkaa keskustelua ja katkelmia kirjoista luetaan illan aikana.
Hanna Storm vetää keskustelun, jonka muoto on leikkisä. Kanssakäymistä voi tulla vain kuuntelemaan, mutta siihen voi myös osallistua erilaisin Stormin tarjoamin tavoin.
Säihkyvät utopiat tehtiin siitä lähtökohdasta, että essee on utopian tekstilaji – haaveilun ja harhailun harjoitusta. Teos tarjoaa näkymän esseen mahdollisuuksiin. Siinä kymmenen eri alojen taiteilijaa on kirjoittanut esseensä vapaasti omista lähtökohdistaan.
Titanik-julkaisu sisältää kokoelman kokeellisia tekstejä Titanikin vuoden 2021 näyttelyistä. Perinteisen näyttelykatalogin sijaan julkaisu on kirjallinen tallenne taiteesta, joka syntyy teosten ja katsojan välissä.  
EN 
Writing utopias
What is a hybrid text? What is feminist reception of art?

The language of the event is Finnish.
We invite you to dream and rest with us at this event. We ask: Can text have a utopian form? Can reading and conversation be relaxed? Aurora Ala-Hakula, the editor of the book Säihkyvät utopiat and the editors of the Titanik publication, poet Hanna Storm and visual artist Anna Tahkola, will open the event. Some of the authors of the book Säihkyvät utopiat will continue the discussion. Excerpts from the books will be read during the event.
The discussion, which will be playful in format, is led by Hanna Storm. You can come and just listen, or participate in it through differed ways suggested by Storm.
Säihkyvät utopiat (Sparkling utopias) was written on the premise that essay is a utopian text – an exercise in dreaming and wandering. The book offers a glimpse into the possibilities of the essay. In it, ten artists from different disciplines have written essays freely from their own starting points.
Titanik publication contains a collection of experimental texts responding to Titanik's exhibition programme in 2021. Instead of traditional exhibition catalogue, the publication is a written record of the encounter between the viewer and the work of art.