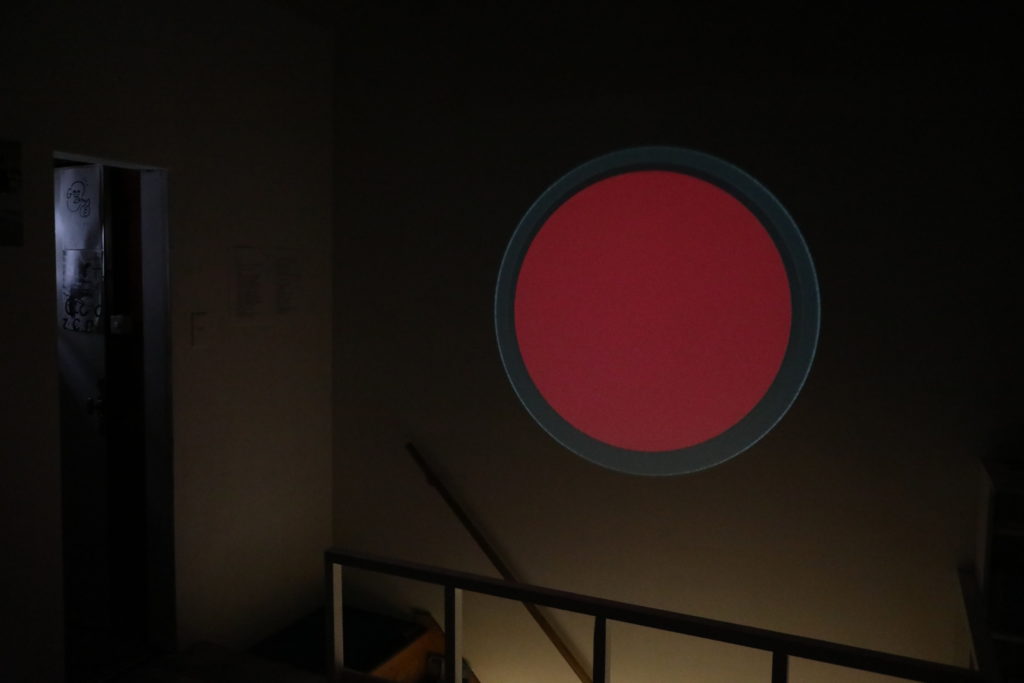 FIN
Spectrum – Light – Sound – Pinhole – | 22.–25.9.2022
"Suunnittelen kerääväni veden äärellä olevia valoja tällä kiertomatkalla ympäri Turkua. Matka on alkanut Aurajoen varrelta ja Ruissalosta ja jatkuu toivottavasti Naantaliin sekä Turun saaristoon, erityisesti Korppooseen ja Nauvoon.
Näyttelyssä on esillä Turun seudulla kuvaamiani neulanreikävideoteoksia sekä viime kesänä Keski-Suomessa ottamiani neulanreikävalokuvia. Näyttelyssä on myös yksi Turun kaupunkialueella frottage-tekniikalla toteutetuista Valo–Ääni –teoksista."
Taiteilijan uusia ja vanhoja teoksia on esillä Titanikin Studiossa 22.–25.9.
---
"Matkustaessani ympäri maailmaa ja vieraillessani erilaisissa taiteilijaresidensseissä, olen pyrkinyt toteuttamaan Väri–Valo-teemaan liittyviä teoksia, jotka sisältävät aina paikkasidonnaisia elementtejä.
Viime aikoina olen tutkinut uusia värejä, muotoja ja tiloja, joita ajan toiminta tuottaa, ja Ajasta on tullut teosteni tärkeä tekijä. Olen luonut ääntä visuaalisesta materiaalista ja samalla korvannut videokuvien äänitaajuudet valotaajuuksilla. Näiden teosten kautta pohdin algoritmeja ja luonnonilmiöitä."
Kazuko Kizawa on valmistunut taiteen maisteriksi Tama Art Universitysta 1999. Hänen töitään on ollut esillä Euroopassa, Pohjois-Amerikassa, Aasiassa ja Oseaniassa. Hän on sekä opiskellut että viettänyt aiemmin pitkiä aikoja Suomessa.
EN
Spectrum – Light – Sound – Pinhole – | 22–25 September 2022
"I´m planning to collect lights of waterside on this journey around Turku. This journey has started from Aura River and Ruissalo, Turku, and will continue to Naantali and to the Turku archipelago, especially to Korppoo and Nauvo, I hope.
The exhibition includes pinhole video works I have shot in the Turku area and pinhole photographs I took last summer in Central Finland. The exhibition also includes one Light-Sound -project work made from frottages in the Turku city area. "
New and old works by the artist are on view at Titanik's studio on 22–25 September.
---
"I have been traveling around the world staying at various artist-in-residence facilities, pursing my theme of Colour–Light while making works that incorporate site-specific elements.
Recently, I have been exploring new colours, shapes and spaces produced by the action of time, and Time has become an important element in my works. I have created sound from visual material, while replacing the sound frequencies of video images with light frequencies. Through these works I reflect on algorithms and natural phenomena."
Kazuko Kizawa graduated from Tama Art University with a Master of Arts degree in 1999. Kizawa´s work has been exhibited in Europe, North America, Asia and Oceania. The artist has both studied and previously spent long periods of time in Finland.