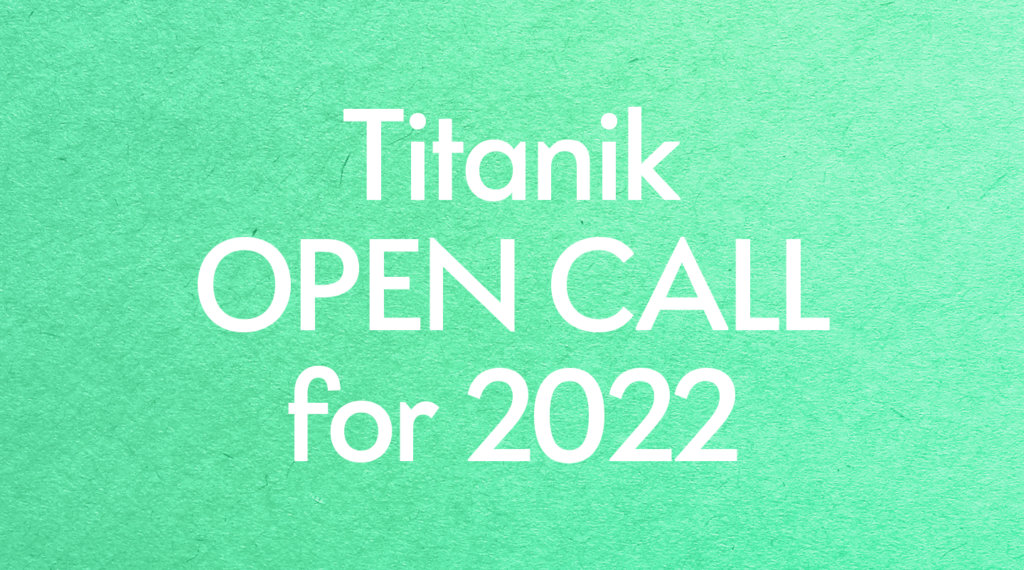 Titanik invites artists, artist groups and curators to submit event, project or exhibition proposals for the gallery's 2022 programme.
Titanik's programme will feature shorter events and projects, as well as longer exhibition periods of 4–5 weeks. Our interests are in doing things together by maintaining a regular programme of public events, and discussing current topics in the field of art, in the society, and in politics. We are looking for projects with a potential to remain lively in different ways throughout their duration.
The gallery space is free of charge, and Titanik offers an extensive range of A/V equipment and gallery support. However, the gallery does not cover production, transport, or travel costs. We're happy to be in dialogue with you, e.g. to organise collaboratively events during your project. The projects selected for the programme will be featured in the 2022 Titanik publication, which is realised in collaboration with the selected artists/curators/groups.
Approximately half of the exhibition and event programme is selected through the open call. The other half is curated by the Arte board.
Proposals can be written in Finnish or in English. The application consists of:
the proposal (max 1 page),
CV/s (max 2 pages per person) and
any visual material supporting the proposal (max 3 pages).
Please send the application as one pdf file (max size 4 MB). Let us know in your proposal why your project should take place at Titanik. The duration and preferred dates need to be stated, along with a preliminary plan of how the project can be activated.
Please send your proposal to the exhibition coordinator Anni Saijonkivi, info@titanik.fi by 3 May 2021 (23:59 Finnish time). We look forward to hearing from you!
For further information, please contact Mirjami Schuppert, director@arte.fi, +358 50 5332109