Avajaiset torstaina 8.7. klo 18-20 Tervetuloa! / Opening on Thursday 8 July 6-8pm, welcome!
[FI]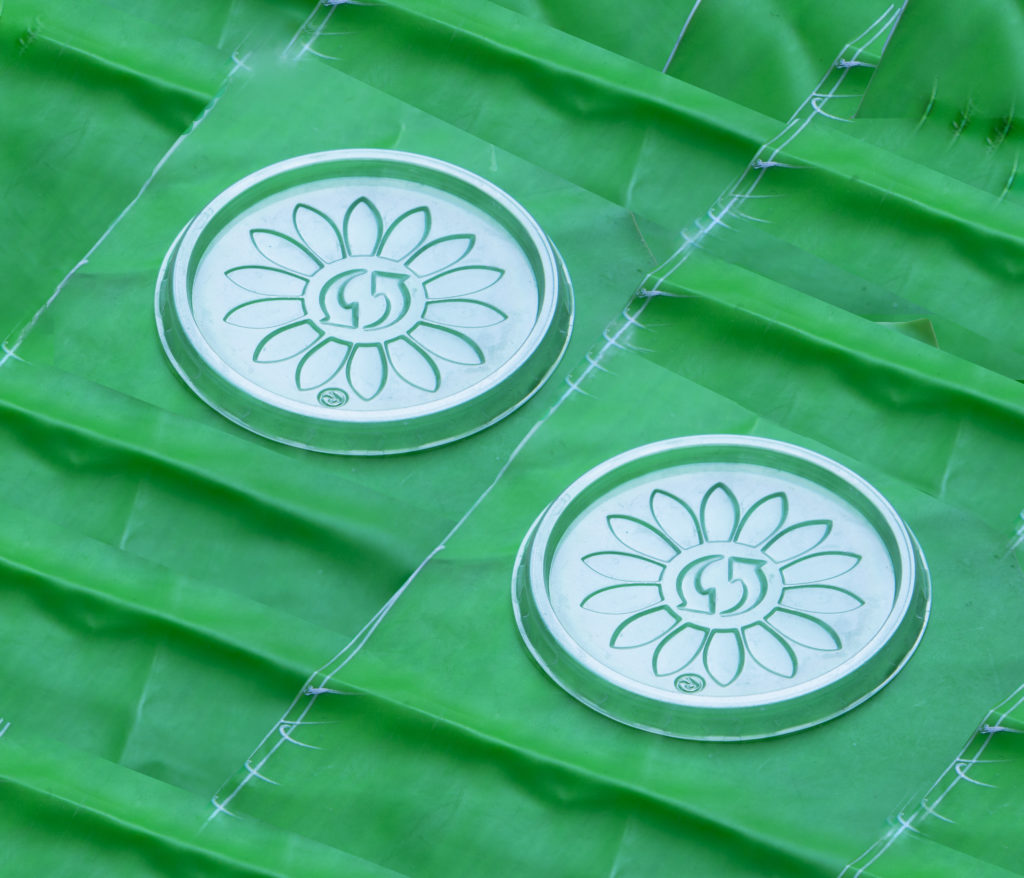 Alkuperä: tuntematon
Hedelmä
Jossa on endospermiä
Nestemäistä timanttipölyä
Kuori
Hieman kauhottua hedelmälihaa
Kolme reikää
Kaksi silmää ja
Suu
Muodoltaan
O
Täytyy olla hedelmä
Vai onko se pähkinä?
COCO COCO COCO
COCO NUT
NUT
It's All Fun and Games Until Someone Loses an Eye -näyttely keskittyy rajoihin, yhteiskunnallisiin sääntöihin, itsensä optimointipaineisiin ja mikrotason ekologisiin ahdistuksiin, moraalipeleihin, käyttäytymissääntöihin, saavutuksiin ja (rajuun) leikkiin.
Näyttely rohkaisee muuttamaan muotoa ja alistumaan rytmikkäiden, kämmenistä olympiakokoisiin uima-altaisiin pudotettujen pallomaisten esineiden vetovoimaan, kun ne uivat maapallon ympäri virtaustensa kuljettamina alusta loppuun.
Näyttely kulminoituu Lucinda Dayhew'n ja Mikko Kuoringin esityksiin.
Lucinda Dayhew pohtii sosiaalisia ja ympäristösuhteita rytmin kautta. Hänen kertomuksistansa tulee pulsseja, jotka muuttavat muotoaan kamppaillessaan jokapäiväisen elämän ristiriitaisten eettisten kysymysten kanssa. Ne toteutuvat installaatioina, performansseina, elokuvina ja valokuvina, ääniteoksina, veistoksina ja teksteinä. Viimeaikaisia performansseja ja näyttelyitä on ollut muun muassa Schirn Kunsthallessa (Frankfurt), KW Institute for Contemporary Artissa (Berliini), Radialsystemissä (Berliini), SALTSissa osana Listea (Basel), Brücke Museossa, NBK:ssa, Art Berlin Contemporaryssä (Berliini), Kunsthall Stavangerissa (Norja), Bielefeld Kunstvereinissa, Galerie für Zeitgnössische Kunstissa (Leipzig) ja BQ:ssa (Berliini). Hän on syntynyt Orangissa, Australiassa, ja asuu ja työskentelee nykyisin Berliinissä, Saksassa.
Hanketta on tukenut Australian hallitus Australia Councilin taiteen rahoitus- ja neuvontaelimen kautta, Berliinin senaatin kulttuuri- ja Eurooppaosasto sekä Suomen Goethe-instituutti.
---
[EN]
Origin: unknown
A fruit
With endosperm
Liquid diamond dust
A husk
A little scooped flesh
Three holes
Two eyes and
A mouth
In the shape of an
O
Must be a fruit
Or is it a nut?
COCO COCO
COCO NUT
NUT
It's All Fun and Games Until Someone Loses an Eye is an exhibition focussing on boundaries, societal rules, self optimisation pressures, micro level ecological anxieties, morality games, behavioural codes, achievement, and (rough) play.
It encourages you to shift shape and succumb to the pull of rhythmic spherical objects dropped from palms into olympic pools as they swim around the globe, propelled by their currents from start to finish.
The show will culminate with performances by Lucinda Dayhew and Mikko Kuorinki.
Lucinda Dayhew reflects upon social and environmental relations with a rhythmic bent. Her narratives become pulses that shift shape as they grapple with the conflicting ethics of daily life. They materialise as installations, performances, films and photographs, sound works, sculptures, and texts. Recent performances and exhibitions include at Schirn Kunsthalle (Frankfurt), KW Institute for Contemporary Art (Berlin), Radialsystem (Berlin) SALTS as part of Liste (Basel), Brücke Museum, NBK, Art Berlin Contemporary (Berlin), Kunsthall Stavanger (Norway), Bielefeld Kunstverein, Galerie für Zeitgnössische Kunst (Leipzig), and BQ (Berlin). Born in Orange, Australia, she currently lives and works in Berlin, Germany.
This project has been assisted by the Australian Government through the Australia Council, its arts funding and advisory body.
Funded by Berlin Senate Department for Culture and Europe.
Supported by the Goethe Institute Finland.